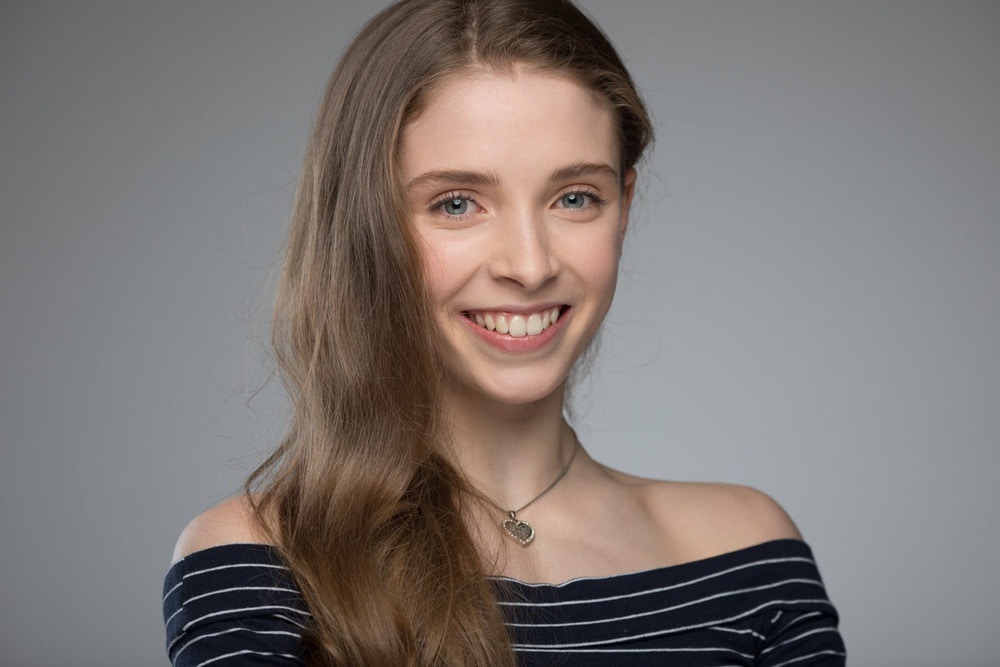 Promoted to Artist at the Birmingham Royal Ballet
After successfully completing my apprenticeship at the Birmingham Royal Ballet, I am very excited to be venturing into a new season as an Artist of the company.
Several highlights of my Apprenticeship included performing Juliet's Friends in Romeo and Juliet, Mirlitons and Clara's Friends in the Nutcracker, and being a part of the cast of 24, a piece by Jorge Cresis in BRB's 'On Your Marks' Triple Bill.
It was an exciting yet challenging year which included a 6 week tour of Carlos Acosta's Don Quixote. This was an exciting opportunity to tour the best theatres of the country with one of the most famous ballets in the history of the art form.
Having the chance to understudy roles in Daniela Cardim's 'Imminent' and Juliano Nunés' 'Interlinked' also greatly helped to develop my technique and artistry. It was such a privilege to be a part of Interlinked's creation, watching and experiencing the birthing of the work.
Birmingham Royal Ballet
In 2021 I was delighted to be invited to join as an apprentice at the Birmingham Royal Ballet, following my graduation from Elmhurst Ballet School. I now work for BRB and I am growing every day, working and dancing with world-class dancers and choreographers. I really am living my dream!
Elmhurst Ballet School
I successfully graduated from Elmhurst Ballet School in 2021, and also won the coveted London Ballet Circle Sir Peter Wright Performance Prize.
Having trained at Elmhurst in classical ballet, contemporary, jazz, and flamenco, I am a versatile, passionate and technically skilled dancer. I love to experiment and develop my own movement, and also able to adapt my style to whatever a choreographer may require.
As part of my training I also had the privilege of working with BRB in their 2020 Christmas production of 'The Nutcracker' performing as a demi-soloist, one of the four attendants in the Land of Snow scene (also cast as understudy to the Snow Fairy). Under the directorship of Marion Tait and Carlos Acosta CBE.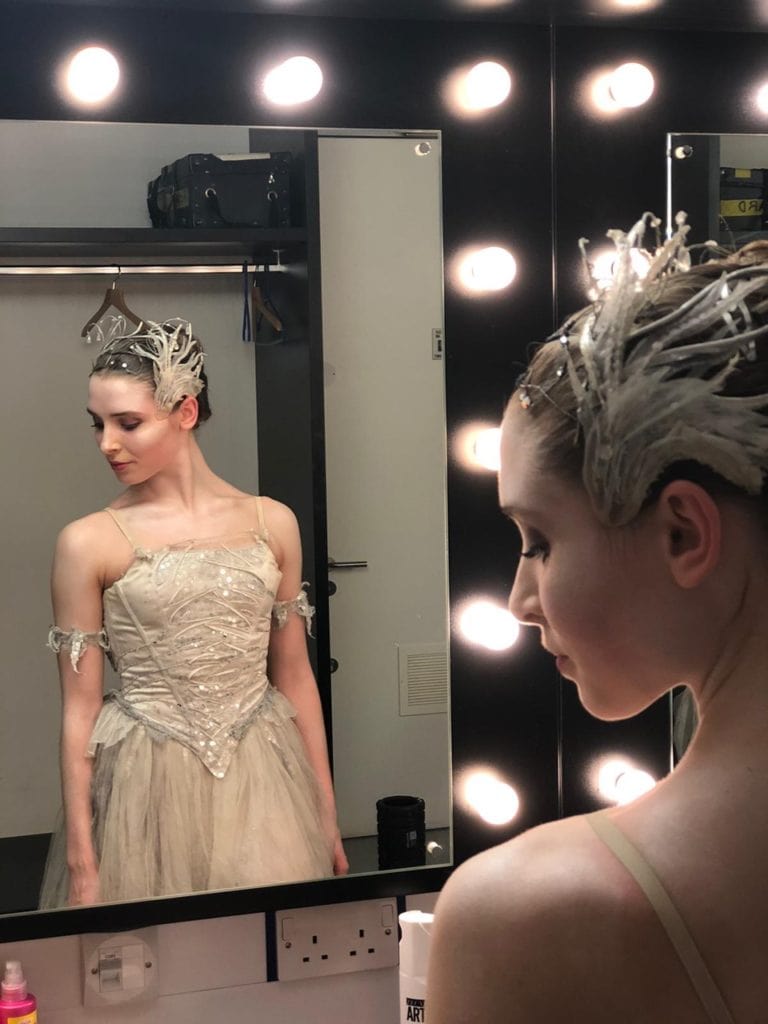 I am grateful for all the performance experience I have been able to enjoy.
Youngest Team England Competitor at 2018 Commonwealth Games
From the age of 12, I competed for the British national team in rhythmic gymnastics. This eventually led to me competing at 15-years of age, as the youngest official member of Team England in the 2018 Commonwealth Games in Gold Coast, Australia, becoming a finalist with my ball routine.
This experience (among many other international competitions I participated in) has enhanced my dance abilities. Alongside the physical skills I gained during my rhythmic gymnastics career such as the flexibility and strength, it equipped me with the mental resilience and strength that are essential to be successful in the dance industry.
Pineapple Poll, The Sugar Plum Fairy & Giselle
I performed the principal roles of Pineapple Poll and the Sugar Plum Fairy in the Southern Youth Ballet's productions of Pineapple Poll (2017) and Nutcracker (2019). I also performed as a principal in Ibstock Place School's production of Giselle.
Through performing these roles I fell in love with ballet. I was fascinated by how one could live through the emotive narratives of each story, transporting both the audience and the performer into an alternate universe for the duration of a performance.
I am currently rehearsing for the snow scene of Birmingham Royal Ballet's "Nutcracker". I am so excited and honoured to be a part of this magical festive production.
Working With Masterful Mentors
Throughout the last few years I have had the opportunity to work with some incredible choreographers including:
Odette Hughes, Associate Director of Studio Wayne McGregor
Joss Arnott, Director of the Joss Arnott Company
Sara Knight, Artistic Director of Chevalier Ballet
Ruth Brill and Jonathan Payne, choreographers with National Youth Ballet
Brian Gillespie, Artistic Director of B-Hybrid Dance Company
Beth Honan, Creative Director and Choreographer for the BBC
Plus many others.
Each choreographer and piece I have been involved in has added something to my movement quality, versatility and vocabulary. I enjoy working with a variety of practitioners and always like to fully emerge myself in the creative process.
The Greatest Dancer
In 2020 I participated in BBC's Greatest Dancer making it all the way to the semi-finals. On the day of my audition, I was selected as the "Greatest Dancer of the Day" from 100s of dancers by established artist and actor Matthew Morrison.
Self-choreographing each of the 6 routines I performed (5 of which were designated specific themes – Telephone Box, Silk, Athens, Latin, and Oceans) was both a challenge and creative journey. I learnt so much about choreographing for camera and working in a time-pressured environment which I will carry with me for the rest of my career.
Awards
Alongside over 22 national titles I achieved throughout my rhythmic gymnastics career I have also had the honour of receiving a number of prestigious dance awards.
I was a bronze medalist at the Margot Fonteyn International Ballet (RAD) Competition 2021 (previously known as the Geneé).
Winner of the London Ballet Circle Sir Peter Wright Performance Prize 2021.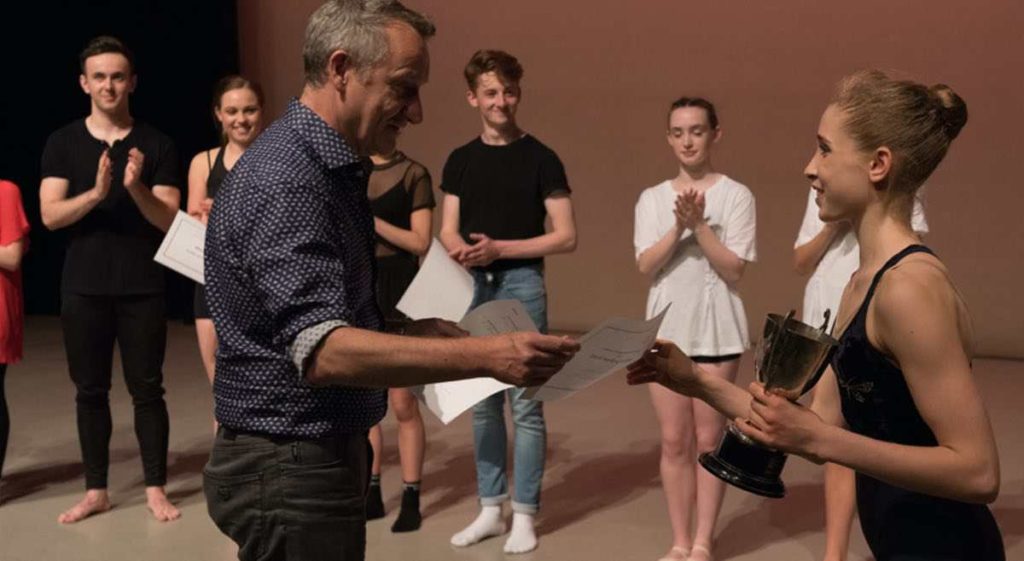 In 2017 I won the Barbara Geoghegan Cup for Musicality awarded by Sir David Bintley in the NYB Frank Freemon Choreographic Competition, as well as placing first in the highly competitive Senior Soloist Division.
This year I also had the chance to take part in the Masters of Ballet Academy International Competition for Choreographic Arts and achieved first place in the Girls and Boys (17-19 years) division.
I feel fortunate to have had these opportunities to display my self-choreographed work as it is something I am very passionate about.
Education
I have a combined total of:
11 GSCEs (including equivalents) and IGSCEs achieving straight A's and AS and one B.
A levels in Dance (A) and English Literature (A), both of which I completed in the space of one year.
Level 6 Professional Performing Arts Diploma validated by Trinity College London at Elmhurst Ballet School.
In regards to dance qualifications I have achieved:
Advanced 2 in RAD Ballet with a high distinction
Advanced 1
Advanced Foundation
Intermediate
Intermediate Foundation in which I also achieved distinctions.
I was awarded a distinction in my Intermediate Cechetti Ballet exam with an outstanding mark of 96 out of 100.
I was preparing to take my RAD solo seal and Cechetti Advanced 1 exams in 2020, but unfortunately due to COVID-19 this was not possible.
Movement & Music
I have had the privilege of being featured in two music videos from emerging music artists such as Leon of Athens and Talk Slow. Anything from dancing on aerial wires to the song "Baby Asteroid" to silhouetted improvisation in a studio to the song "Stole my Love".
I have thoroughly enjoyed working in these creative commercial environments.
Dance Photography
Dance photography is something I am passionate about. Being able to work together with a photographer to create a still image which conveys the same emotions and feeling as movement does excites me as an artist.
I enjoy venturing with photographers to explore the possibilities and creativity in this area, each shoot attempting to innovate something new and unique. Having worked with several established photographers such as Jon Raffoul, Johan Persson, Pawel Spolnicki and Matthew Childs (from Reuters), I believe that I have ample experience in this field and am open to both artistic and commercial work.
Poetry in Motion
Poetry is another avenue that I use to express myself. I am interested in the combination of poetry and dance, incorporating the spoken and written word within my dance pieces. I have created several videos exploring this combination which you can view in some of the selected pieces in my video portfolio.
I am currently working with Jon Raffoul to self-publish my first collection of poems early next year.
Becoming and Influencer
I enjoy sharing motivational and inspirational content via social media, and over the last few years I have been building my YouTube channel, Instagram and Facebook platforms to a combined total of over 70,000 followers. Considering the current circumstances I believe that social media is a great space to share the love for our art form. With many performances moving online I am grateful for the positive community I have created through my social media.
Teaching Others
During 2020, I had the chance to teach dance classes online via zoom and other online platforms. Many of these classes were fully booked with participants attending from around the world. From teaching both locally as well as internationally in person, I found the online experience to be a whole new way of teaching.
Watching aspiring dancers like myself working hard in their diverse situations and environments was inspiring for me as a fellow dancer, as well as rewarding as a teacher.
I was also privileged to be involved with established Strictly professional dancer, Oti Mabuse, as one of her primary instructors on the Home Festival Fun project, providing free dance classes to 1000s around the world during the lockdown period during the summer and autumn of 2020.
---
2022
September, joined Birmingham Royal Ballet as an artist.

July, performed in On Your Marks triple bill, 24 by Jorge Cresis with Acosta Dance.

February/July, performed several parts in Don Quixote with Birmingham Royal Ballet.
2021
December, performed Mirlitons and Clara's friend in Nutcracker

October, performed as Juliet's friend in Romeo & Juliet

September, Employed as an apprentice at the Birmingham Royal Ballet

August, Medalist at the Margot Fonteyn International Ballet (RAD) Competition 2021 (previously known as the Geneé)

July, Graduated from Elmhurst Ballet School.

Awarded London Ballet Circle Sir Peter Wright Performance Prize.


2020
December, Birmingham Royal Ballet Christmas production of 'The Nutcracker' performing as a demi-soloist, one of the four attendants in the Land of Snow scene (also cast as understudy to the Snow Fairy). Under the directorship of Marion Tait and Carlos Acosta CBE.

September, Elmhurst Ballet Company, Graduate year.

August MBA Inter. Choreographic Comp. First Place.

Feb/March BBC The Greatest Dancer – Semi Finalist
2019
December, The Sugar Plum Fairy in SYB The Nutcracker

August, TGD, Matthew Morrison Dancer of the Day

July, Ibstock's Giselle, Queen of the Wilis
2018
October
English Senior All around Champion plus Ball and
hoop Champion, silver Ribbon and Clubs

September
World Championships, Bulgaria, Sofia

August
Gracia Cup, Hungary
World Challenge Cup, Minsk

British Championships (first year senior) ribbon and hoop Champion / all-around, ball and clubs silver

April
Commonwealth Games (Team England) ball final 5th all-around 7th
2017
Southern Your Ballet
Pineapple Pole

National Youth Ballet Barbara Geoghegan Cup for Musicality

National Youth Ballet
Senior Soloist first Place (Frank Freeman choreographic)
2016
British Junior Champion in Clubs, Hoop and Ball

English junior Champion in Ball and Clubs for second year running

European Junior Rhythmic Championships in Holon, Israel

London Spring Cup Junior Champion overall and Ball, hoop, and Rope.

AGN Cup Portugal GBR Gold in Hoop and silver in ball

British Open 1st Overall
2015
7th in Junior World Cup, Sofia.

British Junior Champion in Hoop and Rope

English Junior Champion overall and in all 4 apparatus

Athens, Greece
First international for GBR, 5th in her age group
2014
British Under 12 Champion overall and in Free, Ball and club, silver in Rope

Under 12 British open Champion in Ball and Clubs.